Thailand: Krabi or bust :)
Nadia and I left for Thailand and felt the kindness of God guiding us the whole way there and back again. She had left her bunny on the plane, only to receive it as we boarded the next flight. They found it, tracked the seat to her and returned it as she boarded. Wow! Then we had a nice lady guide us through the epic maze they call Bangkok Airport to a flight we should have missed. All our connections were tight going due to delays all along the way. We bobbed and weaved through crowds, running at least a mile to board our plane! I never look at signs people hold as you deboard, yet I just "happened" to look up and see my name and I'm so glad that God pointed it out. Then when we landed another lady with my name on a sign appeared to tell me our luggage wasn't going to make it, no waiting around, they just delivered it a little later. I always carry an extra set of clothes so it was no big deal.
God used us as a conduit of healing to this group. I had never done Trauma Healing on this scale before (I believe we had around 70 people) but it worked and I got such incredible feedback from the director to the kids. You could feel the Spirit loving on His children and bringing comfort. So much fruit in the conversations and time together. I did the youth program and the Trauma Healing for the group in the mornings and then Nadia led us on epic game adventures in the afternoons.
God showed more kindness again when our boating adventure was delayed a day due to weather. This enabled a youth who was sick the day before to be able to attend. It was a full trip where I grew to appreciate the teamwork with my co-laborer even more.
One huge highlight was getting to meet some new youth who are finally old enough to join the group and hearing how the TH impacted them. One in particular was already using the questions you learn in the listening exercise often. I'm excited to see how God uses her to bring healing!
A beach with a view only a short walk away :)
All my rice needs to come in the form of some animal... please :)
Instagram... it had to be shared... what a great pair of toes :)
What a great team mate! Boating adventure... here we come!
This picture could be a sermon all by itself! What a beautiful TH illustration!
We bring our pain our losses and everything else to the amazing cross where it was all finished!
I had my first facial... that is vanilla yogurt folks... yeah delicious :)
Home for a minute!
During this crazy season of travel I have come to appreciate what I call moment theory! All of our joy and life exist in the present moment, as well as all of our ability to live in obedience. So why not enjoy all the moments as they come and not worry about the next ones. Sounds a little biblical :).
I loved getting to eat Hibachi with Asher. I was a little jet lagged at the time, but the company and meal were tremendous. What a great time connecting with my amazing kids. They finished the school year so strong getting all kinds of awards and made me such a proud father! Yay for summer!
We had Pete Isenberg speak to the graduates at MK and he did a great job. The whole graduation night reminded me how blessed I am to have the incredible team around me that I have here in this ministry! We worked so well together to pull off an amazing Graduation! I used to fear nights like this because of the decorating and food stuffs that were a part of it, but now I have a team that knocks every aspect out of the park and I barely have to do anything. Go Connie, Josh, Jeremy and Nadia! The dream team for sure!
Asher, jet lag and Hibachi!!! What a great day!
Pete delivering and incredible charge to our seniors!
MK 2019 Graduates! What a good looking group!
We also enjoyed another wonderful Pool Opening fund raiser. God provided generous donations and another amazing gift to our budget from Pioneer Bible Translators. They increased the amount they are willing to double this year in donations by $1000. God really is pouring His favor out on this ministry.
I recently had a conversation with a parent whose child graduated last year. He talked about the profound impact the group had on his daughter and how, as they are in between churches, they feel like the best place to tithe their money is to the group. His kind words made me marvel at how God is using me and what He is doing here. I wept for joy and was in awe of the $1800 that he then freely donated. God does nothing in half measures... He is an immeasurably more kind of God.
Pool Opening!
Orlando!
This trip was so amazing! In Orlando I did TH for the other half of the group from Thailand. Here I met some of the families that were told they were not going back into East Asia. In fact one family got the news during the conference. I was humbled and honored and was able to see healing come to some really hurting people. My last day there one of the parents gave me a long hug, and with tears thanked me for coming and being there for her son. It meant so much to me. It meant so much to the group the way that I immediately said yes to both trips and I had the joy of telling them how it was Diane who had inspired those yes's. She said immediately "You have to go to both!" I have such an incredible wife and I'm so thankful!
I really enjoyed getting to work with the team there and to learn from them. Different was good in this situation and God gave us a spirit of unity and love for one another. I have a set way of doing things and it is good to get out of that mentality every so often! Teach this old dog new tricks :).
Some flavored ice while I wait to drive home... a slice of heaven!
Marshmallow wars!!!! So fun!!! We won :)
Home for a minute!
Creed graduated! Wow... I have a middle schooler! It was a great ceremony. One of the sad things about me traveling so much during May was that I missed so many of the MK graduation stuffs... but I didn't miss Creed's :).
I have some things that I really enjoy doing... one of them is my movie Sunday time! I have those nuggets that keep me connected and sane and rested, what with all the comings and goings. What a silly group of people... why do they dress like that :)...
Sunday movie day pajama party!!!
We had our MK end of year party... hosted by the amazing Connie. It was great and the debrief of the year was mostly positive. The kids crave more community time and that is exactly what I am eager to deliver this year with a slightly revised schedule for our Sky Ranch weekend and beyond. I believe that one of the surest ways to remain faithful to God is through the blessing of the community He provides. Those people who encourage us and keep our hearts soft are invaluable. So I'm only speaking twice this year instead of four times and I'm emphasizing the connections in the groups.
Connie's incredible back yard!
Discovery happened in the midst of all the other stuffs! It's like a conference I don't have to go anywhere to enjoy. It's Pioneer Bible Translators' missions week where you learn about what the mission is all about and also a time for everyone to get together and receive care and training and community. I taught on the Holy Spirit and for the first time I'm getting to enjoy having Creed in the group! He's now in MK and all the other stuff that comes with. It was a great week connecting with old friends who are only in town for this week. A highlight was having a deaf kid in the group, which was a first for me. It was so cool the way God used the lessons to impact his interpreter as well. Aslan is always on the move!
The Discovery outing to the Dallas World Aquarium! Orange is such a beautiful color :)
While all this was happening we also moved offices. I now have a window and lots more space. My sister Cara came and helped me decorate. I was really skeptical about moving, but it was another way that God showed me His immeasurable love! This new place rocks!
A view with an office :)
MK has been really fun, with a lot of old friends back again (at least for the summer) and many new faces passing through, some to stay! Here we were meeting in the Event Center while our normal meeting place was being used for something else. We had no AV stuff working so we all gathered around my small computer screen and enjoyed worshiping in spirit and truth.
What a great night of worship!
Newbies... eat those cupcakes! But no hands!
Jamaica mon!
After being home for a few short weeks... during which I reached one of my goals for the summer... BENCH 300 LBS!!!! I was off again to Jamaica. I feel like I have traveled so much recently that I'm not even impacted by these trips anymore. It didn't feel like I was even leaving until I had to get up at 4 am to get ready to go Wednesday morning. Moment theory!!!!
The trip was fantastic. I enjoyed seeing old friends and bonding with my group. We served at some girls' homes and painted a lot! We went to the infirmary and Westhaven and shared God's love! The girls were all victims of severe sexual abuse and we hope to return next year and offer some much needed TH.
I loved getting to know our guards better and praying for them and listening to them was a highlight. God gave me several words for them while I was there. They are police officers and have had to deal with some really brutal things recently. I tried to encourage them and help them see God and His love for them through all the violence. It touched me when the main guard drove up the day we left to say goodbye to me. I had missed him the previous night because he was getting food when I went to say farewell. It meant so much that he made that trip, after having been up all night guarding us, just to say goodbye.
Another honor was being able to preach in the church on Sunday. God winked at me and said, "I'll give you the words to say... but not until just before you need them." It touched me the way what He gave me was received by the church and our group. I had one of my friends record it.
My Sermon :)
It was hard and beautiful getting to be there for one of my dear friends during the trip while her father passed away from his long fight with cancer. We prayed and sang, shared memories and let God hold all of us. She is so strong and I'm so honored to share in this journey with her.
A final highlight from the trip was getting to watch France loose to the US with a bunch of kids during our last day at the beach.
A kind gift from a lady whose room we painted. Reminds me of a favorite drink from my Africa days "Malta Guinness"
Someone whose story I will hold in my heart for a while. His life was nearly ruined by a bullet from a 45 crushing his leg. He lives on and so does hope!
Home for a minute!
Ha! I'm back again and I know this post is longer than it should be and far too long in coming. I'm delighted to have a moment before I leave again. I'm watching the Women's World Cup and loving it, I'm enjoying the view outside my office window and praising God for that too! All the joys of being here... until Saturday when I take my family on vacation to go see the Grand Canyon and beyond. At least this time I get to take my family with me as I travel. The moments come one at a time and I'm so glad that in each one we have a choice to obey and an opportunity to experience the incredible love and life that God offers.
Thanks for being such a big part of all these many stories! The victories are shared! I'm so grateful for you and your relentless prayers and financial support. God shows me His love and kindness and through you He extends His favor and gives me joy and peace. May you be richly blessed in this moment... and all the ones to come!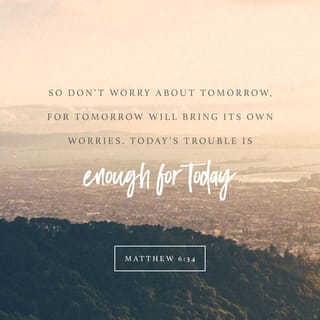 This verse has tickled me recently! Let us comprehend the light and endeavor to help others do the same! Praise be to God!
I love you!
If you want to support what I do a little or a lot, on a one time basis or with recurring gifts, click on the tab

"
Supporting the Work
"

at the top of the page and sign up for Chase Quickpay. You can then send your donation to HCLC - Caleb Robbins Ministry using my e-mail address caleb_robbins@sil.org. If you would like further instructions on setting that up, please click on the link at the top right of the page called How to give. Or feel free to contact me directly! 214 558 8431.
Another way to donate to my ministry is via check.
If you write a check to "Holy Cross Lutheran Church" and put "Caleb Robbins Ministry" in the memo line, it will get deposited into my ministry account.