I love traveling... which is good because God allowed me to do a whole lot of it lately. What a full December! I got trained and filled up and then had a chance to pour out...and even spent a little time with family in between.
My first trip in December was to Colorado for training in debriefing. I really enjoyed getting to see some snow and make some new friends and receive further training in how to debrief families transitioning to and from the mission field. I also bought a book on learning styles and I'm excited to get better at communicating Gods truths to my amazing MKs!
My biggest take-away was the desire to encourage families who have had to come off the field unexpectedly. I got to play the role of a Dad on the mission field during my training. It was eye opening! After our 'family' had been on the field for a short time, we were told we had to return home because we just weren't cutting it. I actually started to tear up a little bit and felt like I had let my family, the mission, and the people we were going to serve down. I was overwhelmed with sadness for all of you fathers out there who have felt or are feeling the same way. My message for all you Dads out there is that you are not a failure! Obedience to God is the measure of our success, not other people's opinions or circumstances.
Our MK Christmas party was a huge hit! So much fun!
Creed and Liam were in the school Christmas program!
We survived the annual Hobbit and Lord of the Rings marathon! It was well attended and so much fun!
The college retreat was so much fun again this year! 24 of us went and it was powerful praying for one another and hearing what God is doing in peoples lives. It was a great time of community and refreshment!
Duncanville High School (Diane graduated from there) made it to the Football State Championship! They lost in a heartbreaking last second Hail Mary by the other team... but it was a great game and a fun night at AT&T Stadium, where the Cowboys play.
My dad reading Holly and Ivy (a Christmas tradition) to the kids. We had a marvelous Christmas with both sets of parents!
This year we started the tradition of sleeping under the tree as a family on Christmas Eve!
One of the gifts from Diane's sister Kelsey and brother-in-law Patrick was geodes. It was so fun watching people break open theirs to discover what was inside.
While I was at Urbana, Diane went to see the Zoo lights with the family!
It was so special to be at Urbana with Lydia. She graduated last year and it was great spending this extra time with her!
The weather has been amazing of late. I was crashed on the couch recovering from the Passion conference while Diane and the kids enjoyed a trip to the aquarium at Fair Park with some of her family.
Urbana was so much fun and humbling to speak at. If you are interested in seeing more about what this year was all about... or seeing my goofy speaker picture, then click the link!
My favorite message!
Passion was also spectacular and you can also check it out!
My favorite message!
God has been speaking to me about this passage recently! This question gripped me after Christine Kane spoke during the following worship session. Am I sold out for Christ? Willing to obey regardless the cost? Will I drink the cup? Answering YES helped me answer many other lingering questions as well, like what it means to fellowship in the suffering of Christ. When you live in obedience, you have fellowship with the others who are doing the same. Christ was 100% obedient and if I would fellowship with him 100% in his suffering, I must purpose to live the same. To lay down my life for the ones I love, to become the slave of all! God used this time to reawaken my belief that He can do anything! A God of Wonders! I am so pumped for this year and so eager to continue to grow and see the reality of all the dreams He has put in my heart realized. My prayers grow weak when my conception of God grows weak, when I become impatient and don't see Him doing all the things I want Him to! My God can do anything! I have fellowship with Him and my prayers are strong because I know my God is MIGHTY!
Thank you for your loving partnership throughout 2018 and thank you for your faithfulness so far in 2019! This will be the best year yet! Higher up and deeper in! I praise God for you and I love you!
I have also been deeply challenged by this verse and I ask you to pray this reality into my life!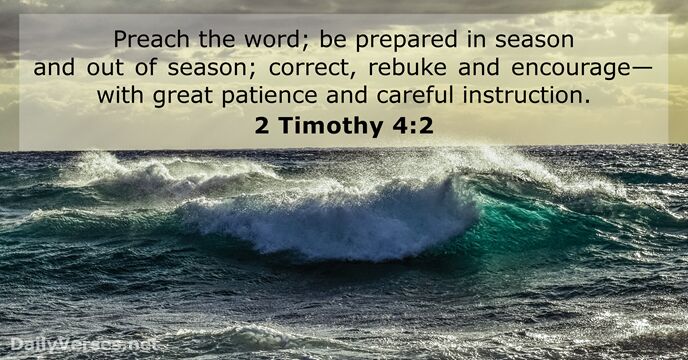 I want to have that great patience! To never give up, to never grow weary, to have a faith that will wait upon the Lord!
I'm grateful for some time at home!
Please pray
for my wife to be completely set free from panic attacks and for her health to be completely restored!
I praise God
for the health and strength He has provided during this season and for all the precious times with family! I never stop praising Him for you!
Blessings,
Caleb
If you want to support what I do a little or a lot, on a one time basis or with recurring gifts, click on the tab

"
Supporting the Work
"

at the top of the page and sign up for Chase Quickpay. You can then send your donation to HCLC - Caleb Robbins Ministry using my e-mail address caleb_robbins@sil.org. If you would like further instructions on setting that up, please click on the link at the top right of the page called How to give. Or feel free to contact me directly! 214 558 8431.
Another way to donate to my ministry is via check.
If you write a check to "Holy Cross Lutheran Church" and put "Caleb Robbins Ministry" in the memo line, it will get deposited into my ministry account.